The

Aurora Borealis

- better known as the Northern Lights - has been visible over parts of the UK as the Earth moves into a new alignment with the Sun.
Some fabulous pictures here.  

If you have your own pictures of this spectacular event, come and share with us and add them here.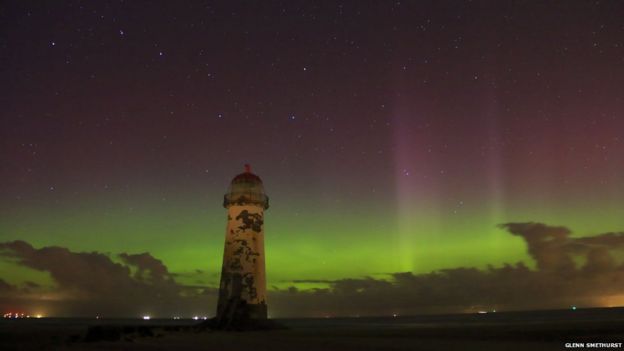 Talacre Lighthouse, Flintshire, North Wales. Photo: Glenn Smethurst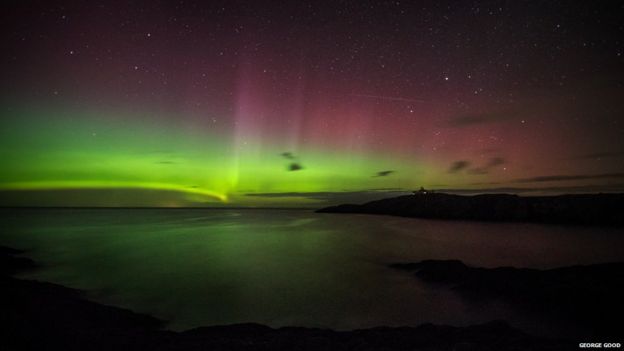 George Good captured this image of the aurora borealis over Llaneilian, Anglesey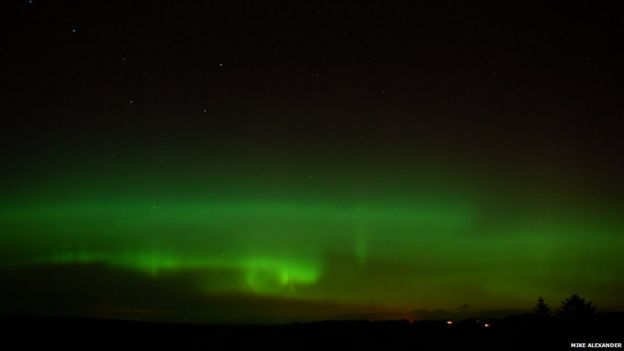 Mike Alexander: "As soon as it got dark the Aurora lit up the northern horizon in Dumfries & Galloway
with bright curving band of green twisting across the sky."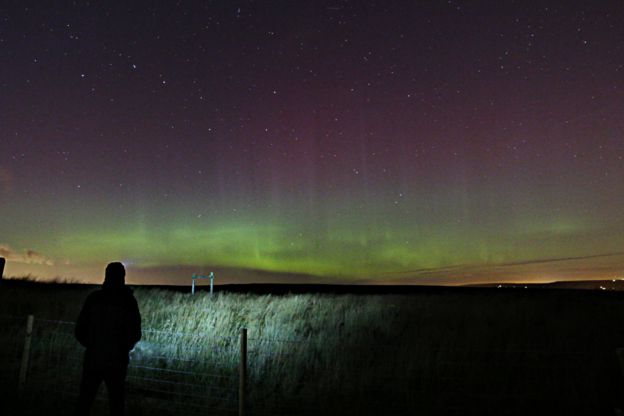 Pete Collins: "From the moors above Rochdale looking north towards Hebden Bridge."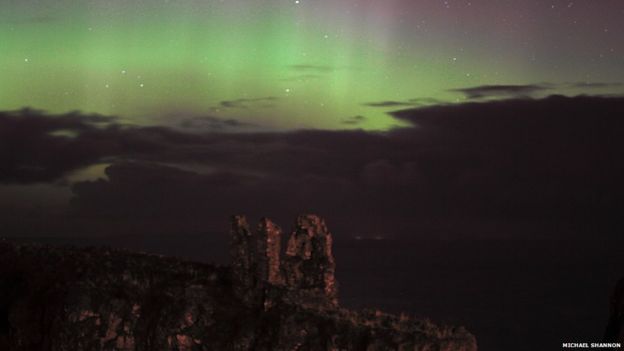 Dunseverick Castle, County Antrim, Northern Ireland. Photo: Michael Shannon