Summary for Wednesday, 7th October


Democrat Joe Biden says the next presidential debate on 15 October should not take place if the president still has Covid-19

Trump has given no indication he would bow out, saying in a tweet that he is "looking forward" to the debate

Stephen Miller is the latest White House adviser to test positive, along with a top military official

Scotland is set to announce new restrictions but this is not expected to be a second lockdown

The wealth of the world's billionaires grew by more than a quarter during the height of the pandemic, a study finds

A Kent hospital has been ordered to make "significant improvements" after staff were found failing to follow Covid-19 rules

More than 1 million people have died and 35.8 million people have caught Covid-19 around the world, according to Johns Hopkins University

Good morning if you're joining us in the UK, and hello to all of you around the world.
Welcome to our Iive coverage of all the latest developments on the coronavirus pandemic.
Here are the main world headlines:
Stay with us, as we'll be bringing you experts' analysis, eyewitness accounts, and reports from BBC correspondents around the world.
Latest from the UK
If you're joining us from the UK here are the main stories you need to know about this morning:
Latest from across Europe
Restrictions are coming into force around the continent as Covid-19 infections rise further:


More than 40% of intensive care beds are full in the French capital Paris, according to regional health officials, and the Pasteur Institute warns it could hit 100% by the end of October

The German capital Berlin has ordered a 23:00 to 06:00 curfew for restaurants and bars. Mayor Michael Müller says "if we don't act now we'll end up under lockdown again"

From tomorrow, Italians will have to carry a mask and wear it in most cases including outdoors – under a law to be signed today by PM Giuseppe Conte

From Friday, Belgians will have to limit close contacts to a maximum of three people outside the home

Finland has seen cases rise to 227 in a day and the government is planning earlier closing times for restaurant bars from this weekend

Elsewhere, the Czech Republic has recorded a new high of 4,457 new cases - with 13 more deaths and a sharp rise in hospital admissions. An appeal by three intensive care hospital directors has been widely shared on social media: "You have to listen to us," they say

Spanish PM Pedro Sánchez presents a six-year economic recovery plan today with an unprecedented 53.7% increase in public spending planned

Irish police set up checkpoints to discourage non-essential travel
Police have set up more than 132 checkpoints across the Republic of Ireland to encourage people to remain in their own counties and only undertake essential journeys.
The Garda checkpoints came into force as of midnight on Tuesday as the whole country was placed under level three coronavirus restrictions, following a rise in cases.
Although officers do not have the legal power to stop people breaking the restrictions, traffic will likely be delayed as they question motorists and ask some people to turn back.
On Tuesday, 432 new confirmed cases were recorded in the Republic of Ireland, along with one death.
Read more here
.
New Scottish virus restrictions to be announced
Later today we'll be hearing from Scotland's First Minister Nicola Sturgeon, who will be announcing new restrictions following a rise in coronavirus cases.
She's already made clear the new rules will not signal a return to a full lockdown, even for a short period of time.
A nationwide travel ban or the possibility of people being told to stay at home has also been ruled out, and the first minister has pledged schools will only close for the duration of the October holidays.
But there has been speculation that local travel restrictions could be imposed in areas with higher levels of the virus, and some pubs, restaurants and other venues could see tighter controls - or even temporary closure.
Sturgeon will confirm the new measures in a speech to the Scottish Parliament at about 14:50 BST and we'll bring you the latest here.
The first minister said in June that she believe Scotland was "not far away" from eliminating the virus, but infections have increased sharply in recent weeks. About 730 cases are being recorded every day in Scotland on average - compared with 285 a fortnight ago - and the number of people dying or being admitted to hospital is also increasing.
Read more on this story
Joe Biden: No debate if Trump still infected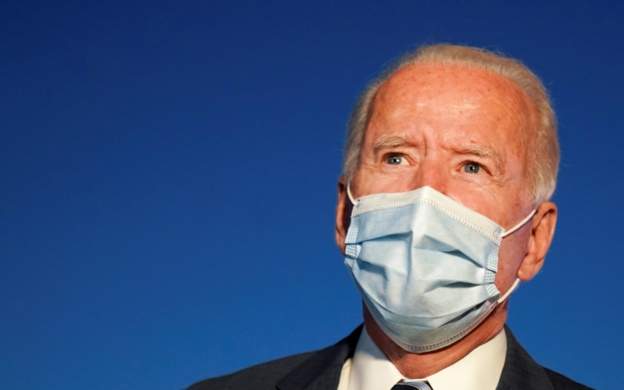 Democrat presidential candidate Joe Biden has said the second televised debate should not take place if President Donald Trump is still infected.
"I think if he still has Covid, we shouldn't have a debate," Biden said on Tuesday.
"I think we're gonna have to follow very strict guidelines. Too many people have been infected and it's a very serious problem."
The debate is scheduled for 15 October in Miami, Florida.
Trump tested positive on Thursday 1 October, but it's not clear when he caught the virus or began to feel unwell.
According to US public health guidelines, Trump should remain in isolation for up to 10 days after symptoms first appear.
Biden 'looking for an out' on debate - Trump adviser
A Trump campaign adviser has told the BBC the president is "optimistic" he will be able to take part in the second televised debate with his Democratic rival Joe Biden.
Jenna Ellis told the BBC's Today programme that Trump was "doing really well" - but the final decision would be taken after consultations with the White House physicians.
Ellis said the president was "taking this virus seriously", but added that "we shouldn't live in fear of this virus".
She also said that Joe Biden "didn't' do really well" in the first, chaotic debate last week.
"It's very clear Biden is looking for an out on this one".
You can read our correspondent
Anthony Zurcher's assessment of the last debate here.