I had plans for a lunch-time meet-up with friends in Shepherds Bush for today - but decided best to give it a miss!
A demonstration against the Conservatives' proposed deal with the DUP was held at Whitehall over the weekend too (Source: Getty)
Activists are planning a "Day of Rage" protest in the capital today to coincide with the Queen's speech, in an effort to "shut down London".
Hundreds are planning to gather from 11.30am at Shepherds Bush Green and make their way to Westminster from 1pm, in a five-mile march, calling on people to "bring down the government".
Read more
:
Cab drivers to protest George Osborne's new role as Evening Standard editor
Organised by Movement for Justice By Any Means Necessary, the event's
Facebook
page references the Grenfell Tower fire, as well as "brutal austerity, cuts and anti-immigrant attacks".
Those taking part in the protests have been urged to keep them calm. Shadow chancellor
John McDonnell
said "it is vital" that demonstrations against
Theresa May
's government be peaceful.
To everyone planning on demonstrating against Theresa May's government over the next few weeks, it is vital that these protests are peaceful
9:27 am - 20 Jun 2017
Meanwhile, the Clement James Centre, which has been helping residents of the Grenfell Tower fire, said on
Twitter
:
"There has been a 'Day of Rage' announced for Wednesday, trying to bring London to a standstill.
"We cannot emphasise enough how against this many of the affected residents we've spoken to are and they do not want their grief hijacked for any violent or destructive means."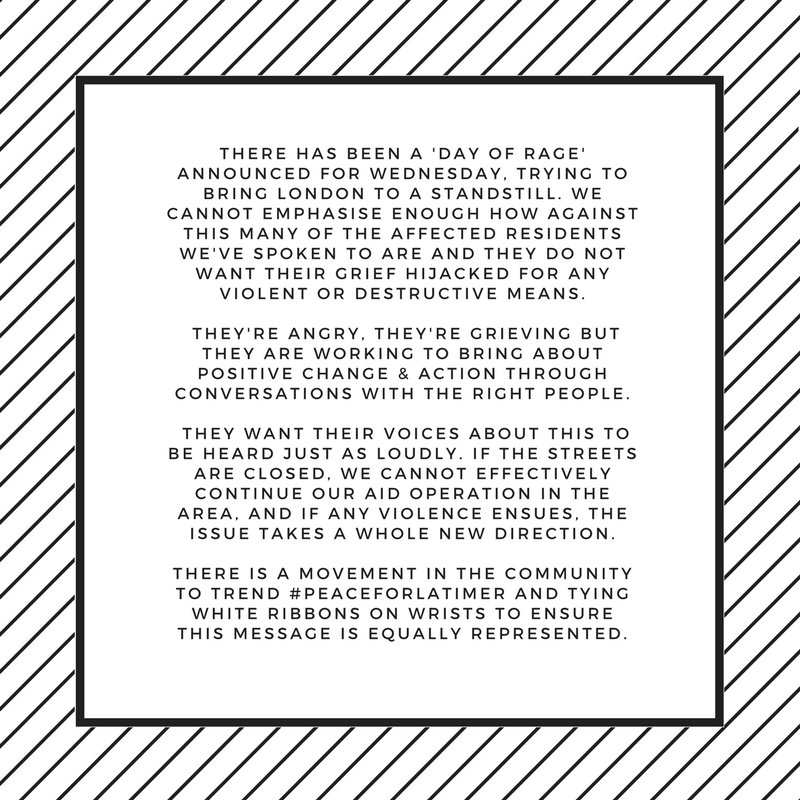 Stand Up To Racism is holding a protest today at 6pm in Parliament Square, to demonstrate against the Conservatives' proposed tie-up with Northern Ireland's DUP. So commuters trying to get home via the Westminster area may want to rethink their route.
The event's page said:
Join us on Wednesday 21 June to send a clear message that we did not vote for this toxic agenda and we want a government which opposes racism, values diversity and recognises the rights of refugees and migrants.
Elsewhere, a protest against the government is being staged by The People's Assembly on 1 July, going from
BBC
Broadcasting House to Parliament Square.
Theresa May has
been engaging in talks with the DUP
, after her effort to bolster her power by calling a snap election in April ended up in the Conservatives losing the majority.
Today
she pushes ahead with her post-election plans, with May's agenda
to be outlined in the Queen's speech.
Ahead of the speech, May said: "The election result was not the one I hoped for, but this government will respond with humility and resolve to the message the electorate sent.
"We will work hard every day to gain the trust and confidence of the British people, making their priorities our priorities."
Read more
:
In pictures: Anti-DUP protesters gather in London