Summary for Sunday, 21st June


Spain is today reopening its tourism industry by lifting travel restrictions for foreign visitors

Visitors from the EU and Schengen zone countries and Britain will not have to isolate on arrival

Face masks still have to be worn in public spaces where social distancing is not possible

In the UK, a review into the two-metre social-distancing rule will conclude "within the coming days", the culture secretary tells the BBC

Greta Thunberg tells the BBC the world needs to learn the lessons of coronavirus and treat climate change with similar urgency

The authorities in Mexico City have delayed a planned reopening of the economy by a week

Good morning and welcome to our coverage of the coronavirus pandemic - thanks for joining us. We will bring you updates from the UK and around the world throughout the day.
Here is a recap of the latest key developments:


Spain has ended its three-month state of emergency, allowing tourists from the EU and Britain to visit the country during the summer months, a vital period for its economy

US President Donald Trump has told a rally in Oklahoma that he asked officials to slow down testing for Covid-19 because so many cases were being detected

India's coronavirus cases have jumped by 15,413 to more than 410,000 infections, the biggest daily rise since the epidemic began in the country

The Australian state of Victoria has extended its state of emergency for four weeks, after seeing the biggest spike in cases for more than a month

Serbia will hold Europe's first national election since the pandemic began on Sunday, as the country goes to the polls to vote in a new parliament

Another 48 new coronavirus cases have been reported in South Korea, where health authorities are struggling to get to grips with an outbreak in the capital, Seoul

American comedian Darryl Lynn Hughley says he tested positive for Covid-19 after collapsing onstage during a performance in Nashville, Tennessee

Spain opens up to foreign tourists
Spain is reopening its tourism industry by lifting travel restrictions for foreign visitors from European Union and Schengen zone countries and the UK.
All arriving passengers will have their temperature taken at the airport, submit information on whether they have had the virus, and provide their contact details.
The move comes as Spain marks the end of its three-month state of emergency, allowing free travel across the country. Face masks have to be worn in public spaces where social distancing is not possible.
Spain introduced its lockdown in mid-March as it sought to bring one of the most severe coronavirus outbreaks in Europe under control.
The country has recorded more than 245,000 infections and 28,000 deaths from its coronavirus epidemic to date, among the highest tallies in the world.
Spain normally attracts 80 million tourists a year, with tourism providing more than 12% of the country's GDP.
Opening up the holiday market again before the summer season is over is seen as crucial to the Spanish economy.
Read more here
India reports record daily infections
India has reported 15,413 new coronavirus cases, the biggest daily increase since the start of its epidemic, as the country struggles to grapple with rising infections.
Sunday's record daily increase brings the total number of cases in India to 410,461, the fourth highest in the world after Russia, Brazil and the US.
A further 306 deaths were reported nationwide on Sunday, taking the total tally to 13,254.
The true numbers of both infections and deaths are thought to be much higher owing to insufficient testing and reporting issues.
Most of the cases are concentrated in the capital Delhi and the states of Maharashtra and Tamil Nadu - they account for nearly 60% of all infections.
In an address on Sunday, Indian Prime Minister Narendra Modi advocated the use of yoga exercises to help strengthen "our respiratory and immune system" against the disease.
"If our immunity is strong, it is of great help in defeating this disease", he said.
Trump told officials to slow down testing
US President Donald Trump has told a rally in Oklahoma that
he asked officials to slow down testing for coronavirus
because so many cases were being detected in the country.
"Here is the bad part: When you do testing to that extent, you are going to find more people, you will find more cases," he told the cheering crowd. "So I said 'slow the testing down'. They test and they test."
The coronavirus, Trump said, had many names, including "Kung Flu", a xenophobic term that appears to be a reference to China, where Covid-19 originated.
Almost 120,000 people have died with Covid-19 in the US since the pandemic began, a number that health experts say could have been much higher had testing not been ramped up.
Trump's remarks were later described as a joke by a White House official, who said he was "only kidding".
Video from Al Jazeera
Australian state extends state of emergency
The Australian state of Victoria has extended its state of emergency for four weeks, until 19 July, after seeing the biggest spike in cases for more than a month.
The measure gives authorities legal powers to restrict movement on health grounds.
"It's a timely reminder that in a population that is non-immune to the virus, to Covid-19, that we'll get, from time to time, outbreaks and clusters as we've seen in Victoria," Australia's deputy chief medical officer Dr Nick Coatsworth said.
The south-eastern state has detected a cluster of new coronavirus infections in recent days. The state premier blamed family-to-family transmission for the spike in new cases.
On Saturday, the state said it would delay the lifting of some lockdown measures and reimpose social-distancing restrictions, including limiting household gatherings.
Labour 'would back dropping' two-metre rule
The Andrew Marr Show
The UK Labour party's Shadow Health Secretary Jonathan Ashworth has told the BBC's Andrew Marr show that Labour would be prepared to back a dropping the two-metre social distancing rule in England "under certain circumstances".
But he said "other mitigation measures" would need to be in place, such as greater wearing of face masks, more face shields and for the UK's test-and-trace system to be properly up and running.
"We cannot be complacent," he said.
The government is due to announce in the coming week whether the two-metre social distancing rule in England will be relaxed.
Polls open amid pandemic in Serbia
In Europe's first national election since the pandemic began, parliamentary and local elections are taking place in Serbia, where the populist governing coalition is hoping to strengthen its majority.
Voting is taking place under coronavirus restrictions with people urged to wear face masks and use hand sanitiser after casting their ballots. The country has confirmed nearly 13,000 cases of Covid-19 and 260 deaths, according to Johns Hopkins University, which is tracking the disease globally.
The fears of infection may lead to a low turnout. Opposition parties have also called for a boycott, saying President Aleksandar Vucic's firm hold on the media means the vote will be neither free nor fair.
As our Balkans correspondent Guy Delauney reports,
his party is hoping to bring Serbia closer to EU membership
while maintaining close ties with Russia and China - a balancing act made more difficult by Western pressure for Belgrade to recognise the independence of Kosovo.
Pubs in England may be asked to register customers, Hancock says
Pubs in England may be required to register their customers as part of the coronavirus test-and-trace strategy, Health Secretary Matt Hancock has said.
"That's the sort of thing we're looking at for how do you make it safe to open things,"
Hancock told Sky News' Sophy Ridge on Sunday.
"And things like wearing a face mask, which reduces the transmission clearly, about how the seating is arranged because face-to-face is much more dangerous than back-to-back and there's more transmission than side to side."
Hancock said other countries had taken a similar approach, mandating bars, nightclubs, restaurants and other venues to register their customers.
South Korea, whose testing regime has been praised internationally, has required "high-risk" facilities such as bars, clubs, gyms, karaoke rooms and concert halls to use smartphone QR codes to register customers.
However, there has been opposition to such methods in other countries on data protection grounds. Earlier this month, a Belgian minister said ordering coffee and restaurant owners to register their customers for contact-tracing purposes would be illegal,
the Brussels Times reported
.
Hancock said he would not rule out a customer-registration system, but did not elaborate on data protection or the precise details.
'Real vigilance' required to avoid 'large UK second wave'
The Andrew Marr Show
Sir Ian Diamond, the UK's National Statistician, says there has been a "steady decline" in coronavirus cases right across the country, but "not as fast perhaps as many of us would have liked".
He tells the BBC's Andrew Marr Show that "we're moving into a new phase" but that "the virus certainly hasn't gone away".
"We need to move into a period of surveillance and real vigilance to identify any outbreaks and move to get on top of them really quickly," he says.
Prof Diamond says there are still around 3,000 new infections a day, which is a relatively low level, but fresh outbreaks have already occurred in places like Anglesey.
"My own belief is that this virus is going to be with us for a long time. We need to be quick in acting to ensure we don't get a large second wave."
Around 3.5 million people have had Covid-19 or have natural antibodies against the disease, he said.
UK to move to next phase in early July - Hancock
The UK government will announce the next step of its plan to gradually ease the country's lockdown within days, Matt Hancock told the BBC.
The health secretary suggested the government's two-metre social-distancing rule may be relaxed, allowing businesses such as pubs, restaurants and hotels to reopen in early July.
"We're about to see another step in the plan," Hancock told the Andrew Marr Show.
"This week we will announce further details of the measures we can take to relieve some of the national lockdown measures at the start of July, including on 4 July."
Earlier this morning Shadow Health Secretary Jonathan Ashworth told the BBC that Labour could support dropping the two-metre rule.
On Saturday Chancellor Rishi Sunak said dropping the rule would "make an enormous difference" to businesses "keen to see a change".
More than 1,000 workers infected at German meat plant
Damien McGuinness - BBC News, Berlin
More than 1,000 employees at the Tönnies meat processing plant in the western German state of North Rhine Westphalia have tested positive for Covid-19. Thousands of workers are still being tested, so that number could rise still further.
More than 7,000 workers and their families have been quarantined in an effort to prevent the virus spreading into local communities.
One German politician says this is the largest outbreak in the EU and the German army has been called in to help.
The outbreak has been blamed on poor working conditions, which are described as cramped and unhygienic, and there are calls for the the company's meat products to be boycotted. Officials are not ruling out reimposing a lockdown across the region.
Comedian tests positive after collapsing on stage
US comedian and actor Darryl Lynn Hughley has tested positive for Covid-19 after collapsing during a stand-up show in Nashville, Tennessee on Friday night.
Hughley, 57, said he "lost consciousness" during the performance at Zanies Comedy Night Club. He was taken to hospital, where he was treated for extreme exhaustion and dehydration, and released on Saturday.
At the hospital, Hughley said doctors "ran a battery of tests, and I also tested positive for Covid-19, which blew me away".
"I was what they call asymptomatic," he said in a video posted to his Twitter account, meaning he did not exhibit any of the tell-tale signs of being infected with Covid-19.
Footage posted to social media shows Hughkley sliding off his stool. When he falls to the floor, people rush to the stage to help him.
Hughley said he would go to his hotel room to quarantine for 14 days and thanked his fans for wishing him well.
What is a second wave and is one coming?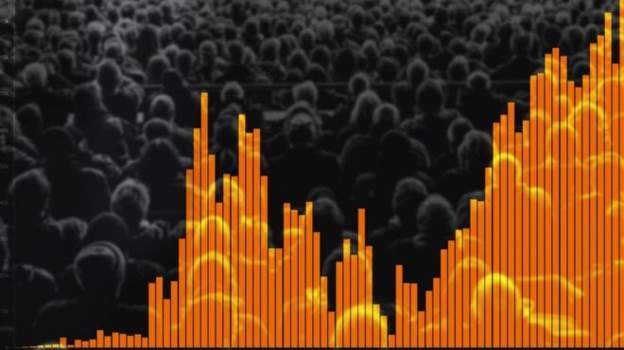 Coronavirus is far from over. Some countries are still dealing with large epidemics, but even those currently controlling the virus fear "the second wave".
The second phase of Spanish flu a century ago was deadlier than the first.
So, is a second wave inevitable? And how bad could it be?
Find out more
South Korea infections rise
South Korea is the latest country to report a rise in locally transmitted infections after virtually eliminating the coronavirus.
A further 48 cases were confirmed on Sunday, most of which were local infections, as the country tries to curb outbreaks in the capital Seoul and Daejeon, two of the country's largest cities.
The increase brings South Korea's total caseload to 12,421, a relatively low number by international standards. No new deaths were reported, so the total remained 280.
The country has been praised for its aggressive test-and-trace regime, which has been credited with keeping infections down to manageable numbers.
But as the country eased its lockdown in April, clusters of infections began to take root once again in cities.
In late May, authorities had to reimpose some lockdown measures after a spike in cases in Seoul, a city of almost 10 million people. Those restrictions were lifted on 14 June.
UK quarantine rules completely useless, says leading scientist
Naomi Grimley, BBC News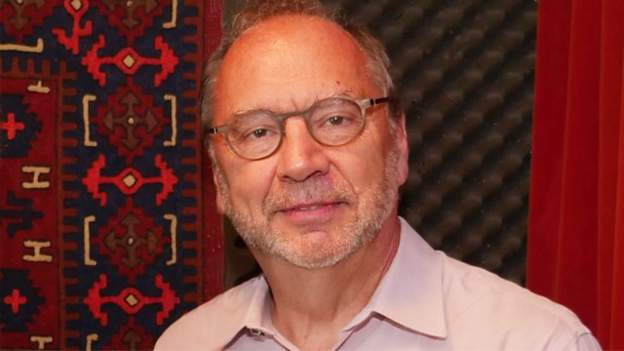 Prof Piot is credited with helping discover Ebola
One of the UK's leading scientists has deemed the quarantine measures for anyone arriving in the country "completely useless".
Prof Peter Piot, from the London School of Hygiene and Tropical Medicine, said the UK rules - which see new arrivals or those returning from abroad quarantined for 14 days - should be dropped "as soon as possible".
The world-famous scientist, acclaimed for his work on Ebola and HIV/Aids, said the quarantine policy would only have made sense at the start of the pandemic, when case numbers were low. The measure will be reviewed in late June.
He also argued that the current two-metre social-distancing rule gives people a "false sense of security" and that greater mandatory mask-wearing in public could be more useful.
The professor suggested Prime Minister Boris Johnson should appoint a Covid-19 "tsar" to co-ordinate policies across government, adding that so far the logistical response to the crisis had "not been done very well".
Why some guide dogs might have forgotten their skills
New one-way systems may confuse guide dogs not familiar with the route
If there's one type of access worker that does not always follow the rules, it is guide dogs. So has pawsing their usual routine for three months meant they have lost vital skills?
Pete Osborne from the UK charity Guide Dogs says while his guide dog has enjoyed playing at home, he is confident that older dogs will not forget their training. Recently-qualified dogs, however, may forget some skills.
Owners should "keep things as normal as possible when exercising" to keep skill levels up, he says.
Some transport hubs are adapting their layouts
to include one-way systems. So Pete says guide dog owners should ask about any such changes before trying the journey out, because "if your dog's not familiar with it they can lose confidence".